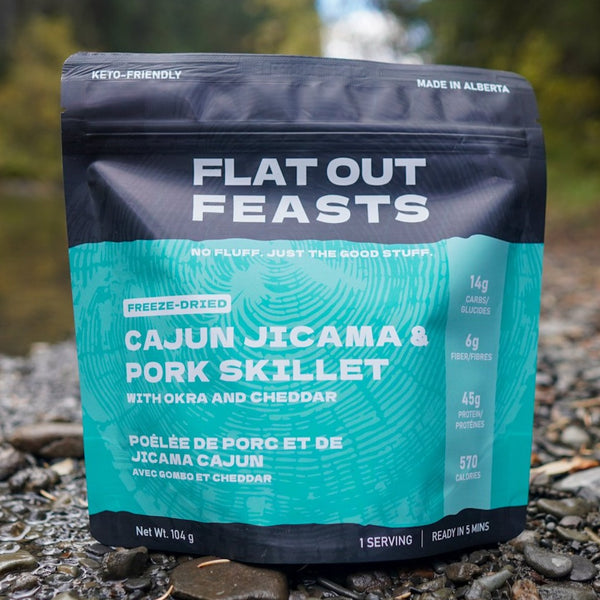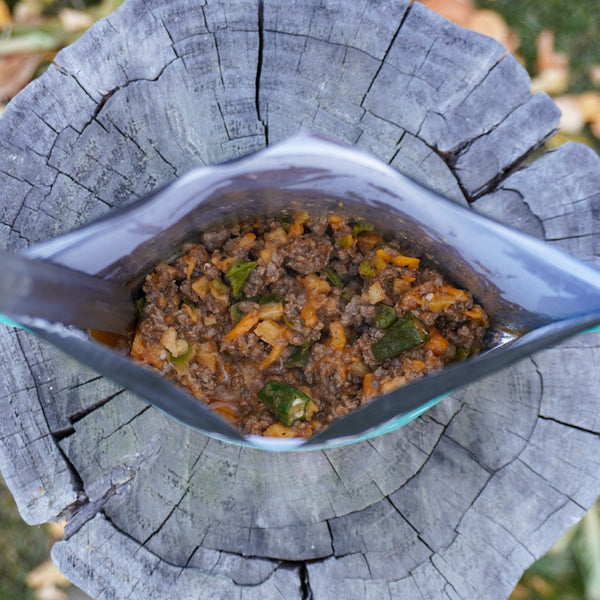 Cajun Jicama & Pork Skillet
Freeze-Dried Cajun Jicama & Pork Skillet: with Okra & Cheddar

Great, for breakfast, lunch or dinner! This skillet is made with jicama as a low carb alternative to hashbrowns, and is packed with taste and protein. Just add hot water, ready in 5 minutes.
14g Carbs - 6g Fiber = 8g Net Carbs
45g Protein
570 Calories
1 (real) serving per pouch
Net weight: 104g
Made & Packaged in Edmonton, Alberta
Ingredients: Pork, Yambean (jicama), Cheddar cheese (milk), Green pepper, Okra, Tomato, Olive oil, Salt, Spices and herbs

Contains: Milk
ZERO added sugar. Sugars present are naturally occurring from the vegetables.