No Fluff. Just the Good Stuff.
When Lisa was hiking the Pacific Crest Trail in 2019 she was diagnosed with Type 1 diabetes: a lifelong autoimmune disease in which the pancreas doesn't produce enough insulin to control blood sugar levels. She adopted a low carb lifestyle to help manage her blood sugar, but couldn't find backcountry meals that weren't full of cheap carbs and sugar. On a mission to make backcountry adventures more accessible to those with specific dietary needs, she created her own:
FLAT OUT FEASTS.
Eliminating the "fluff" of cheap carbohydrates, our meals are made with just the good stuff to help you go flat-out on your next adventure. Even if you're not following a low carb or keto lifestyle, Flat Out Feasts will power you through every step of the way.
Trail-tested and proven.
Lisa created Flat Out Feasts knowing that she would be returning to finish her PCT thru-hike, and would need meals that fit her dietary needs. In 2022 she did just that, starting over at the Mexican border and hiking 4,270km all the way to Canada over 4.5 months.
She says, "Flat Out Feasts kept me going through it all. I ate Feasts every single day without getting tired of them, and always felt nourished with real food and long-lasting energy. Other hikers drooled at the sight of them!"
Our meals are truly tried and tested, so you can be confident you're getting only the best. Read Lisa's PCT trail journals here.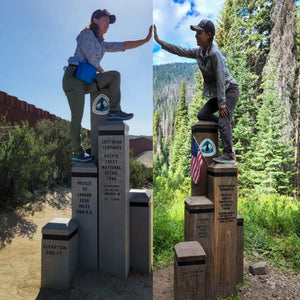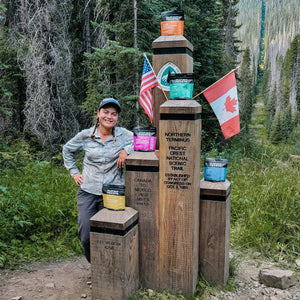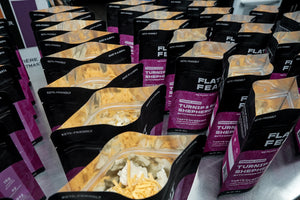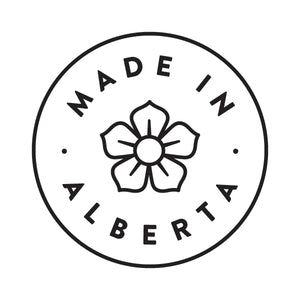 Hand made in Edmonton, AB
All our meals are proudly prepared, freeze-dried, and packaged in Edmonton, Alberta. We are 100% owner operated, hand making your Feasts!
Flat Out Blood Sugar
Carbs break down into mostly sugar when digested, which increases blood sugar levels. As a type 1 diabetic, choosing a low carb lifestyle along with insulin therapy helps Lisa keep her blood sugar levels more consistent and "flattened out". The line in our logo comes from Lisa's continuous glucose monitor!
Our meals are enjoyed by everyone - whether the carb count matters to you or not, we're just over here making great food for great adventures, which happen to be keto-friendly.