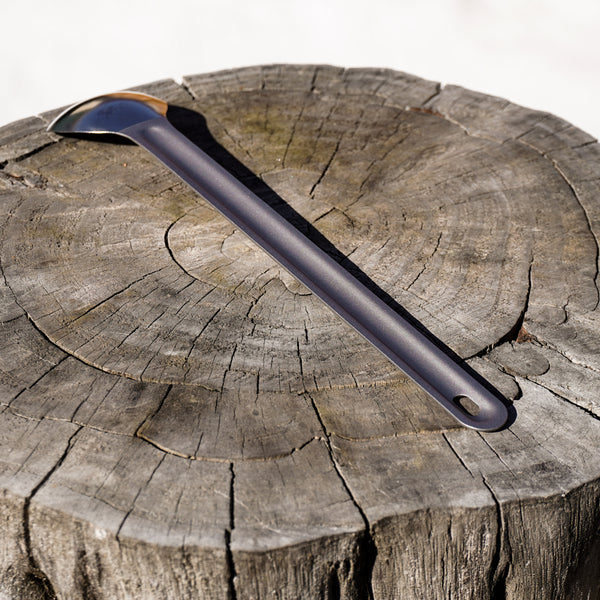 Titanium Long Handled Spoon
Leave no crumb behind! This ultralight long handled spoon is the perfect weapon to get to the bottom of your Feast pouches.
Weighing only 19g and made of titanium, it's light, strong, non-rusting, and durable enough to last a lifetime. Its long 8.5" handle allows you to cook and eat comfortably and keep your hands clean when reaching deep into a meal pouch for that last bite!